Japanese language education

Our Japanese language education program for non-Japanese people is based on the slogan, "Teach Japanese in Japanese."
Business details
Using our original method for teaching Japanese to non-Japanese people
Offering courses for the training of Japanese language teachers
Features/Business Deployment
Teaching the Japanese language to non-Japanese people absolutely involves helping them to understand Japanese culture overall. It is more than just teaching a language. As globalization advances and the importance of multicultural synergies and international exchange are increasingly stressed, the Japanese Language Center was born from the desire to enable people to understand Japanese culture through the use of the Japanese language.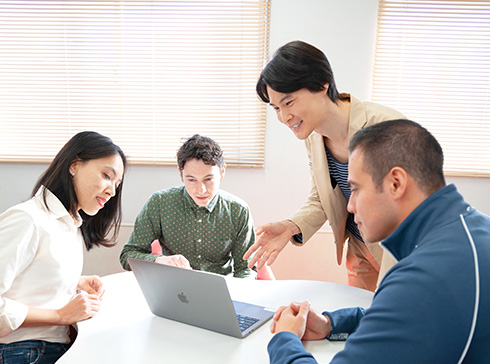 The Japanese Language Center teaches the Japanese language in accordance with the diverse goals of those it serves, such as becoming a Japanese language teacher, enabling non-Japanese staff to learn Japanese, and introducing a Japanese-language training program to their organization.
Using its original method, the center has a reputation for halving the time necessary for students to acquire practical Japanese capabilities. The center receives many requests to provide Japanese language education to non-Japanese persons working at major companies. Furthermore, the Japanese Language Center provides courses that enables Japanese language teachers to develop their skills.